1.0 Ecoboost complete rebuild kit
Regular price
Sale price
£600.00
Unit price
per
Sale
Sold out
Price includes VAT
Approved Engines have finally released a complete rebuild kit for the engine builders out there 💪🏽

After years of building these engines, we have put together the best kit with the best parts to bring longevity and quality - plus affordability!
The following rebuild kit will fit any ford 1.0 Ecoboost engine
Suitable for the following engine codes:
M1DA, M2DA, SFJA, SFJB, SFJC, SFJD, M1JA, M1JE, SFDA, M1JC, YYJA, YYJB, M1JH, M1CA, M1CB, M2GA, M2GB, SFCC, SFCB, SFCA, SFCD, M1DD, M1JB
Kit includes:
x3 new pistons with rings 

x1 new OE Ford crankshaft 

x1 OE timing Belt kit including oil pump belt

x1 complete head set 

x1 head gasket 

x1 stem steals

x1 big end bearings 

x1 main bearings 

x1 new oil pump 

x1 head bolts 

x1 rear main oil seal 
All parts are in stock on the shelf and ready for dispatch
All parts are OE quality if not OE Ford if you have any questions please contact us. All parts are carefully selected and put together in this complete rebuild kit to ensure the best possible performance and reliability for your 1.0 Ecoboost engine. With the right tools, this kit makes the rebuild process easy and worry-free.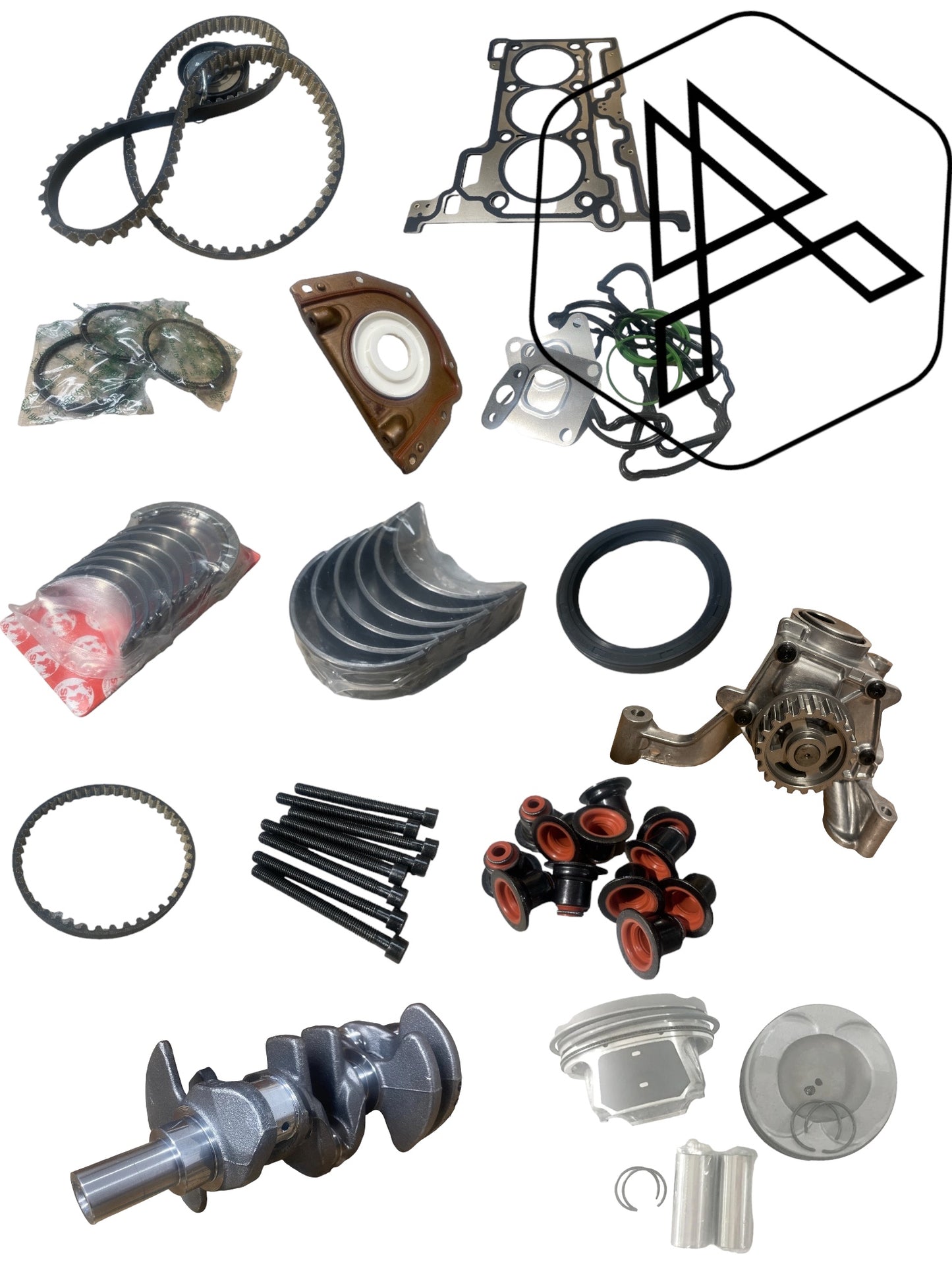 UK delivery

Standard delivery on parts to mainland UK is £4.95

Find out more

Performance that lasts

We use only the best quality parts, which will improve the longevity of your engine, whether new, reconditioned or rebuilt.
Search by vehicle, engine code or part number...