2.2 transit engine euro 5
Regular price
Sale price
£2,250.00
Unit price
per
Sale
Sold out
Price includes VAT
---
The Best Remanufactured 2.2 transit engine in the uk! 

fwd available and rwd ! please call us for any information this engine will come with 12 months warranty
Our remanufactured engines are totally overhauled in house by our meticulous engine builders. From core engine to totally reconditioned, we ensure every engine is perfect. Using only the best parts, we aim to ensure thousands of hassle free miles.
We first strip the engine down into components, every part is measured e.g. crankshaft, camshafts, con-rods and replaced where necessary. We then proceed to deep clean the entire engine, ensuring all water ways, oil and dirt are removed.
Valves are polished and re-seated, and new stem seals are fitted to a pressure tested and skimmed cylinder head. We then refit the crankshaft on to OE quality main bearings. New Pistons are fitted with new OE quality piston rings and OE quality big end bearings on remanned con-rods with new bearing.
A ford head gasket and head bolts with a ford timing chain and a new oil pick up.
As soon as your order is built, it's immediately dispatched. All the items are in stock.
 prices include vat ! A surcharge is payable ! And will be added before dispatch and refunded once your old unit is returned . please see surcharge page for more information 
Warranties

New - 12 months warranty

Reconditioned - 6 months warranty or 6,000 miles, whichever is first.

Used - 3 months warranty or 3,000 miles, whichever is first.
Engine exchange explained

The engine you've picked requires an engine exchange and as such will require a surcharge. You will be able to choose from the following options please note +£500 or +£400 means an extra amount that is charged on top of your engine price this is taken as a deposit "surcharge" to ensure you return your old unit :

I have already sent my old engine (If we have already received your old engine there is no surcharge to pay)
I will send my old engine (Surcharge payable, which is then refunded once we receive your old engine)
I have no engine to exchange (Surcharge payable)

It does not matter what condition your engine is in, providing it is the same model and the same parts are within the box (block/head etc.) 

Please note collection/delivery / surcharge is not included within the purchase price.
Delivery

Standard delivery to mainland UK for our parts is £4.95.

Delivery (by crate) of new, reconditioned and used engines to mainland UK is £80 inc VAT. We recommend sending this direct to your garage of choice; simply enter their address as the 'shipping address' at checkout.

For engine exchanges, we can also organise collection of your old engine for a cost of £80 inc VAT. If selected, we will be in touch to arrange after your order is placed. 

Click & collect

If you wish to arrange your own courier or collect your new engine / drop off your old engine yourself this is free of charge*. We offer collection from our workshop in Nayland, Essex. Simply select our 'Local pickup' option at checkout, and you'll be notified when your engine or part is ready.

---

*Please note, when sending your exchange unit back to Approved Engines it is imperative you ensure that the engine is fully drained of oil. If the engine is not fully drained of oil, the couriers can refuse delivery, pickup and/or charge a clean up fee. This fee (if applicable) is chargeable to the customer, and removed from the engine surcharge refund.

We are sorry, but there may be additional delivery charges for customers in areas such as the Isle of Mann and Scottish Highlands and islands. If so, we will get in touch before processing your order.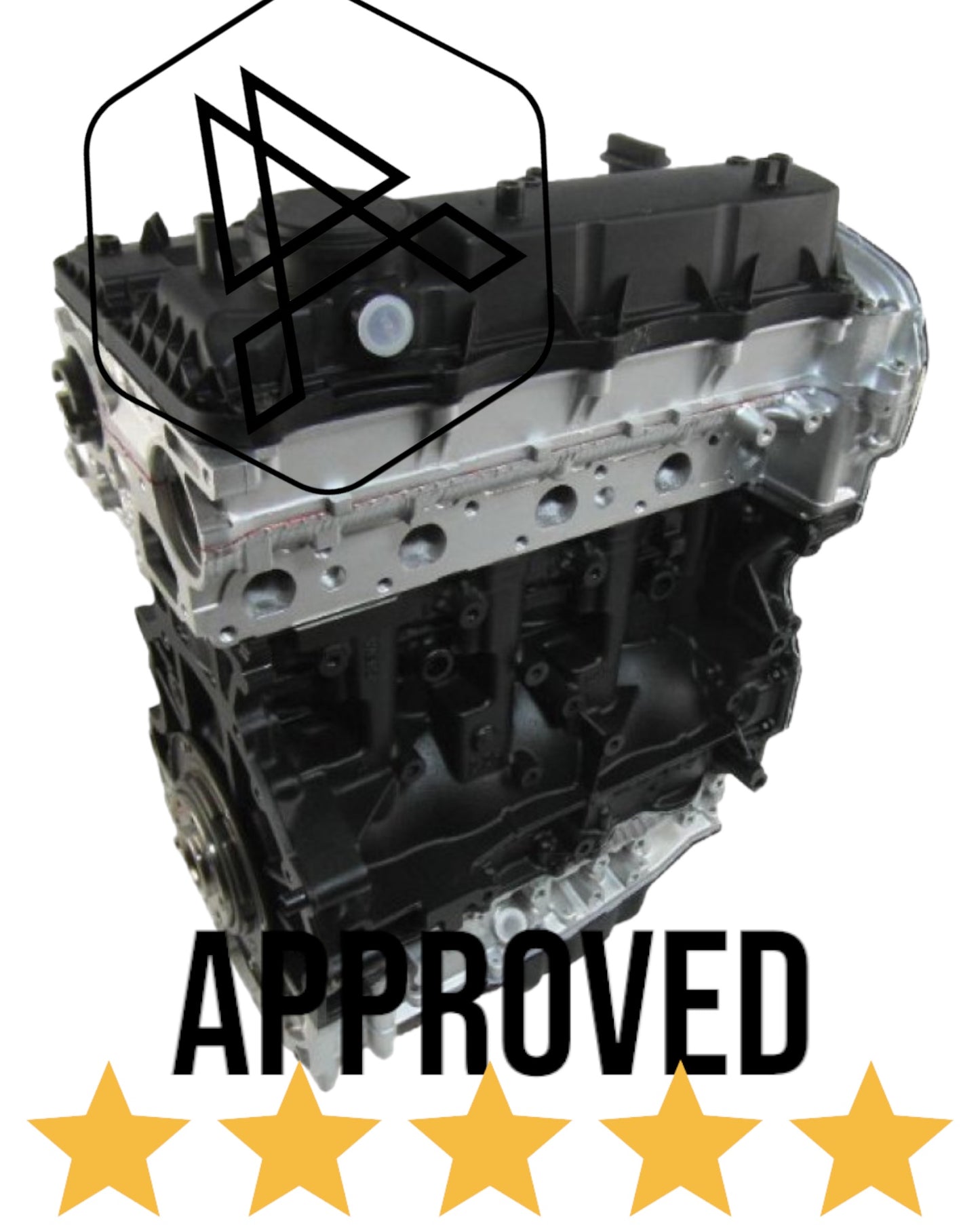 Performance that lasts

We use only the best quality parts, which will improve the longevity of your engine, whether new, reconditioned or rebuilt.

Engine experts

The Ford EcoBoost range is our speciality. If you have any questions or queries, please don't hesitate to contact us and one of the team will be able to discuss your requirements.

Contact us
Search by vehicle, engine code or part number...