AIRTEC Motorsport Catch Can Kit - Hyundai i20N - i20N
Regular price
Sale price
£247.00
Unit price
per
Sale
Sold out
Price includes VAT
AIRTEC Motorsport Catch Can Kit - Hyundai i20N - Airtec Motorsport
Kit developed specifically for the i20N
Easy, direct fitment
Internal baffle and dipstick
Powder coated black finish
Billet machined bracket
Comprehensive fitting guide
As part of our expanding Hyundai product range, AIRTEC Motorsport is proud to launch our oil catch can upgrade suitable for track or fast road use.
Oil catch cans are vital preventative additions to ensure performance of Direct Injection engines doesn't deteriorate over time.
AIRTEC Motorsport's solution to developing a catch can kit specifically for the i20N model utilises the available space to integrate seamlessly within the engine bay. It features a high-quality billet machined bracket, finished in powder-coated satin black, which allows the catch can to attach neatly in place.
The can itself features an internal baffle and dipstick, and detaches to allow easy maintenance. It comes with a comprehensive fitting kit that includes all fixtures and fittings, as well as a detailed installation guide.
Why do I need a catch can?
The original oil breather set up can cause issues with carbon build-up inside the engine's intake system over time. It forms an oily sludge that covers parts of the intake and inlet valves, which reduces air flow and therefore performance.
Once the build-up has formed, it's a costly process to clean, so it makes sense to take preventative measures in order to avoid carbon build-up forming. A catch can works as a filter to catch harmful contaminants before they can reach the inlet system.
AIRTEC part no: ATMSHYU4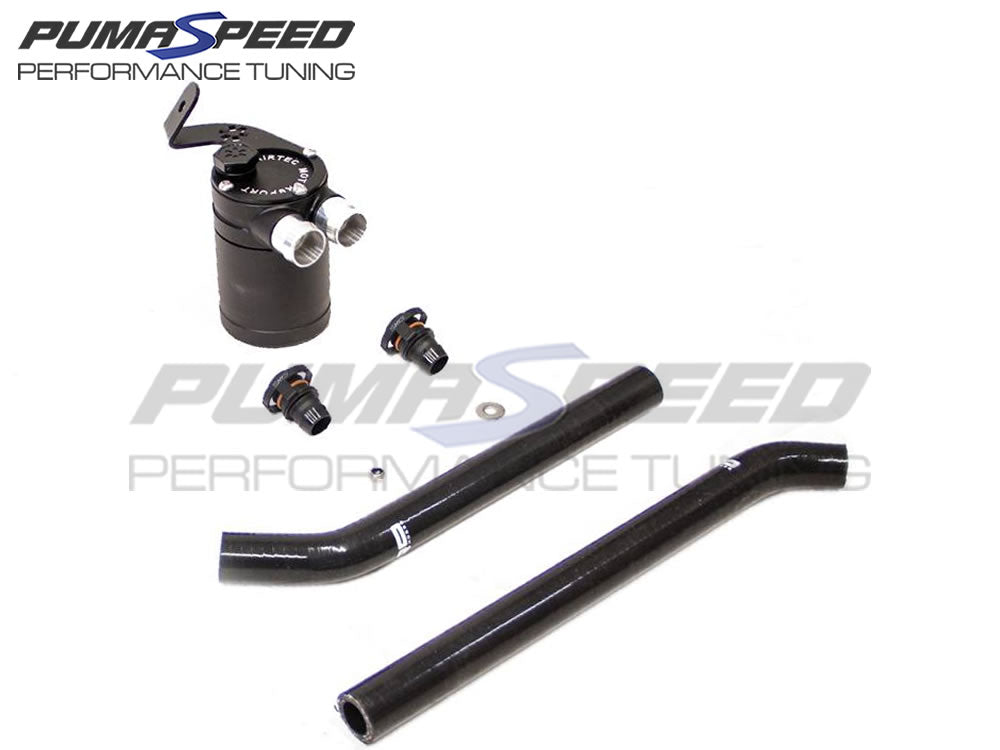 UK delivery

Standard delivery on parts to mainland UK is £4.95

Find out more

Performance that lasts

We use only the best quality parts, which will improve the longevity of your engine, whether new, reconditioned or rebuilt.
Search by vehicle, engine code or part number...