AIRTEC Motorsport Front Mount Intercooler - Fiesta ST Mk8 - Airtec Motorsport
Regular price
Sale price
£372.00
Unit price
per
Sale
Sold out
Price includes VAT
AIRTEC Motorsport Front Mount Intercooler - Fiesta ST Mk8 - Airtec Motorsport
Comes complete with full fitting instructions
No cutting or drilling required to fit
AIRTEC logo'd cast end tanks
Proven power increases for fast road & track
Available in Pro-Series Black
AIRTEC Motorsport Front Mount Intercooler for Fiesta Mk8 ST-200
The perfect upgrade for standard or remapped cars, the AIRTEC intercooler features our race quality bar and plate core, proven to out perform its tune and fin competitor.
Making the most of the room behind the front bumper, our increased core size allows 40% more volume than the standard intercooler, which allows consistent cold side temperatures on back to back runs rising between 3-5°C in comparison to the stock 15°C+. Typical gains of between 8-12bhp are seen on a Stage 1 car with these results.
Features:
1x Huge intercooler with flowed cast end tanks, less welding and a stronger intercooler.
Comes complete with full fitting instructions
No cutting or drilling required to fit
AIRTEC logo'd cast end tanks
Proven power increases for fast road & track
Available in Pro-Series Black
Dimensions:
Standard intercooler
Width: 690mm
Height: 135mm
Depth: 65mm
Volume: 6.1 litres
Frontal area: 9,135cm²
AIRTEC intercooler
Width: 700mm
Height: 150mm
Depth: 80mm
Volume: 8.4 litres
Frontal area: 1,050cm²
Registered Design Right Number: 6064602
AIRTEC part no: ATINTFO42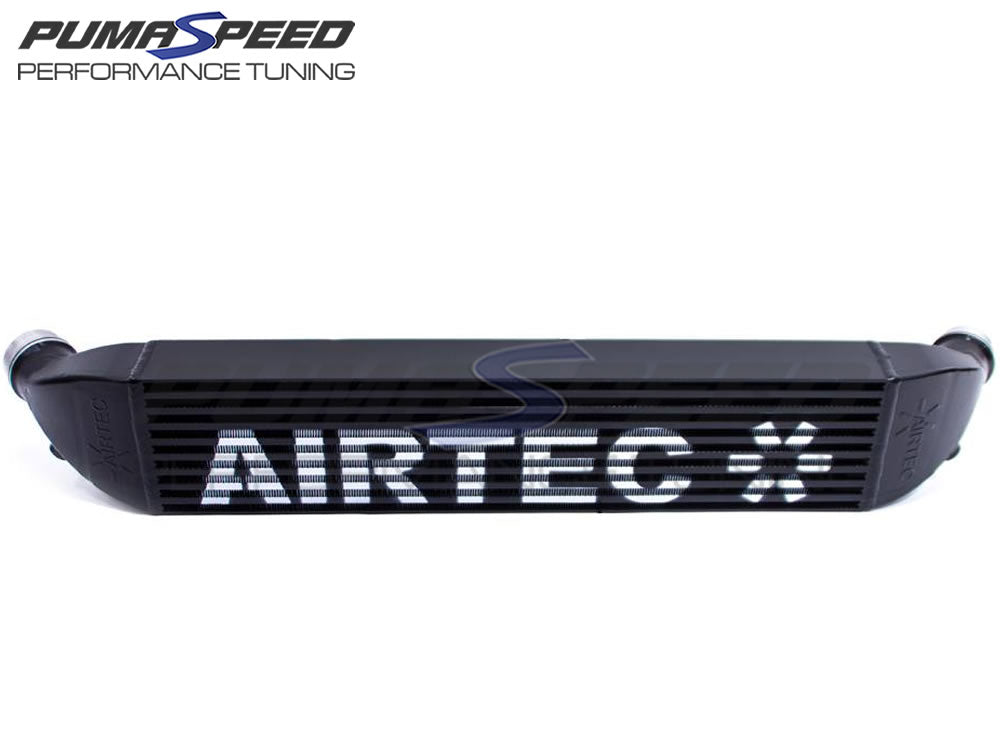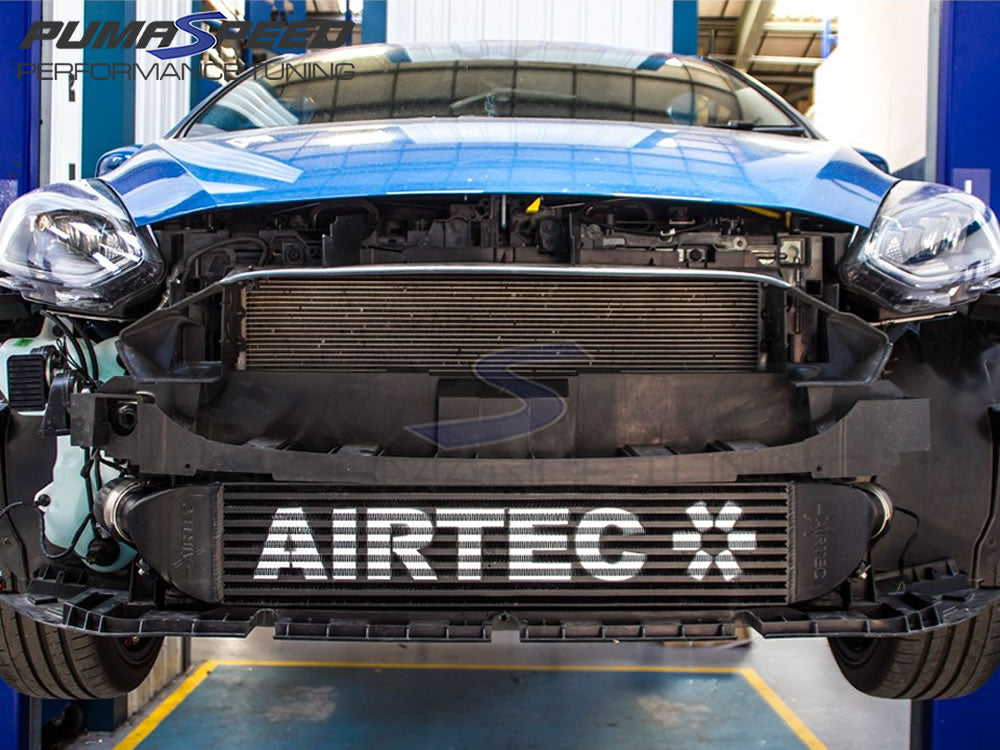 UK delivery

Standard delivery on parts to mainland UK is £4.95

Find out more

Performance that lasts

We use only the best quality parts, which will improve the longevity of your engine, whether new, reconditioned or rebuilt.
Search by vehicle, engine code or part number...