AIRTEC Motorsport Front Mount Intercooler - Hyundai i20N - i20N
Regular price
Sale price
£660.00
Unit price
per
Sale
Sold out
Price includes VAT
AIRTEC Motorsport Front Mount Intercooler - Hyundai i20N - Airtec Motorsport
Huge increase in cooling ability
Reduced charge temperatures
71% increase in capacity compared to original intercooler
55% increase in frontal area compared to original intercooler
High-flow, moulded one-piece cast end tanks
Internal air diverter
Larger inlet and outlets
Powder coated black finish
All fittings and fixtures included
Detailed fitting guide included
As part of our expanding Hyundai platform product range, AIRTEC Motorsport is proud to launch our intercooler kit for the i20N suitable for track or fast road use.
In order to ensure there is no noticeable loss in performance during extended periods of hard driving, we have developed a larger, freer-flowing intercooler that is a direct replacement for the smaller and more restrictive OEM item.
Our solution to increasing the intercooler's size and performance within the confines of the limited space behind the bumper is based upon a stepped core design that is taller and measures up to 130mm in depth. This offers a massive 71% increase in overall capacity in comparison to the original intercooler, as well as a 55% increase in frontal area over standard, which allows it to make the most of the air flow provided.
The inlet and outlet size of the intercooler also increases from 50mm to 63mm in diameter to further improve flow and can be used with the original pipework or our AIRTEC Motorsport larger diameter cold side boost pipe.
Together with our high-flow, moulded one-piece cast end tanks and an internal air diverter to ensure flow is directed correctly and efficiently, the AIRTEC Motorsport intercooler offers much greater efficiency and volume over standard.
Available in a high quality powder coated black finish, the comprehensive kit is a direct replacement and comes with Pro Hoses silicone connectors/reducers, all fixtures and fittings, as well as detailed fitting instructions.
Dimensions:
OEM Intercooler
Width: 600mm
Height: 123mm
Depth: 90mm
Capacity: 6.6 litres 
Front area: 7,380cm²
AIRTEC Motorsport Intercooler
Width: 600mm
Height: 190mm
Depth: 130/90mm stepped
Capacity: 11.3 litres
Front area: 11,4000cm² 
AIRTEC Part No: ATINTHYU4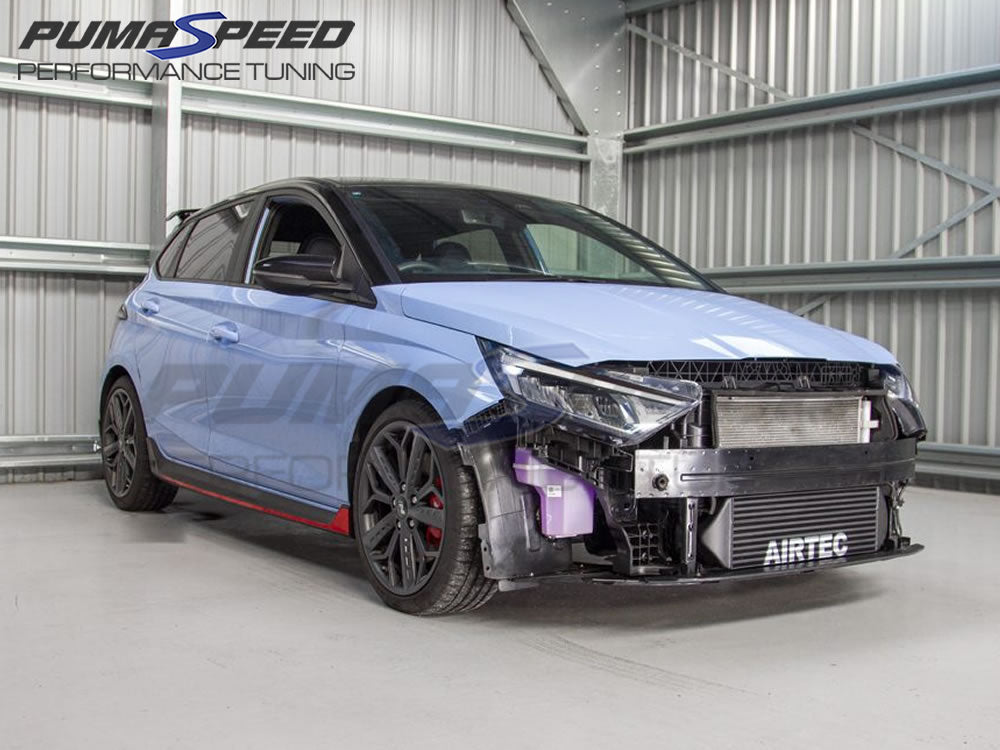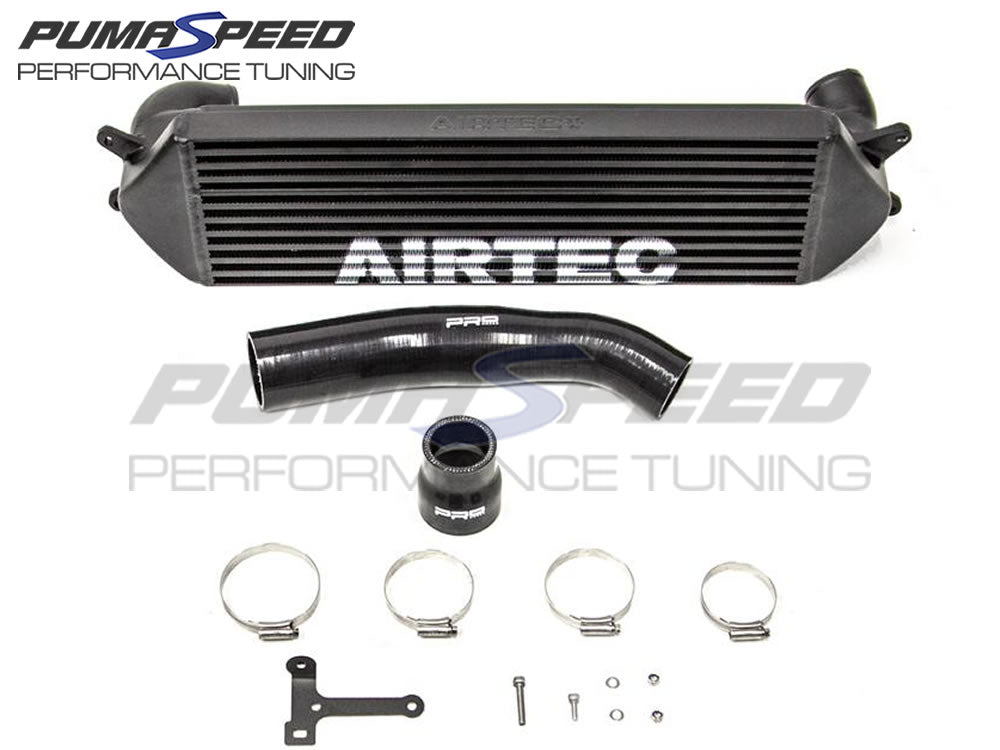 UK delivery

Standard delivery on parts to mainland UK is £4.95

Find out more

Performance that lasts

We use only the best quality parts, which will improve the longevity of your engine, whether new, reconditioned or rebuilt.
Search by vehicle, engine code or part number...