AIRTEC Motorsport Full Height Front Mount Intercooler - Puma ST - 1.5 ST EcoBoost 200ps
Regular price
Sale price
£564.00
Unit price
per
Sale
Sold out
Price includes VAT
AIRTEC Motorsport Full Height Front Mount Intercooler - Puma ST - Airtec Motorsport
Comes complete with full fitting instructions
No cutting or drilling required to fit
AIRTEC logo'd cast end tanks
Proven power increases for fast road & track
Available in Pro-Series Black
AIRTEC Motorsport Front Mount Intercooler for Ford Puma 1.5 ST
As part of our expanding Ford Puma product range, AIRTEC Motorsport is proud to launch our intercooler upgrade suitable for track or fast road use.
In order to ensure there is no noticeable loss in performance during extended periods of hard driving, we have developed a larger, freer-flowing intercooler that is a direct replacement for the smaller and more restrictive OEM item.
Our solution to increasing the intercooler's size and performance within the confines of the limited space behind the bumper is based upon a a full size, single-pass core design that covers the full span of the vehicle's grille, measuring nearly three times taller than the original. This offers a massive 150% increase in frontal area and a huge increase in capacity, which allows it to make the most of the air flow provided.
The core is 80mm in depth, which fits neatly in front of the standard crash bar and behind the bumper with no modification required.
The comprehensive kit includes AIRTEC Motorsport's cast end tanks, laser-cut brackets and all fixtures and fittings for a direct, bolt-on installation.
It's proven cooling efficiency and straight forward fitment makes it an essential modification for all modified Puma ST models.
Dimensions:
OEM intercooler
Width: 690mm
Height: 140mm
Depth: 75mm
Inlet: 50mm
Outlet: 55mm
Front area: 966cm²
AIRTEC Motorsport intercooler
Width: 710mm
Height: 415mm
Depth: 80mm
Inlet: 60mm
Outlet: 67mm
Front area: 2,945cm²
Features:
Cast end tanks to optimise air flow
Larger bar and plate intercooler core
Comes complete with full fitting instructions
Proven power increases and cooling efficiency
Available in satin black
Registered Design Right number: 6082519
AIRTEC Part No: ATINTFO56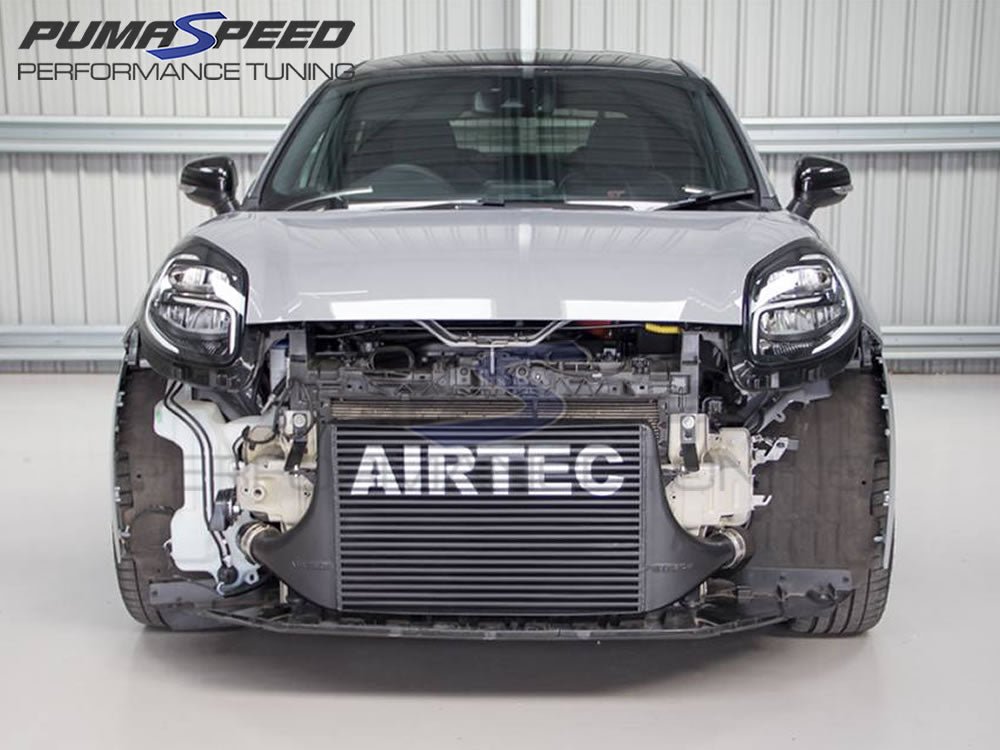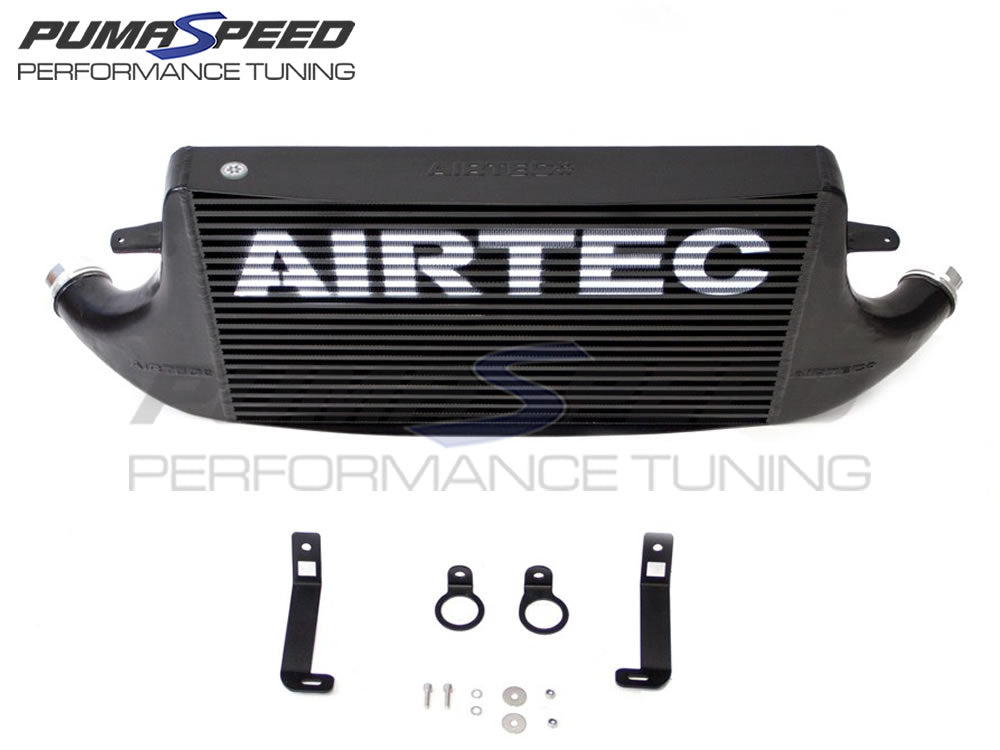 UK delivery

Standard delivery on parts to mainland UK is £4.95

Find out more

Performance that lasts

We use only the best quality parts, which will improve the longevity of your engine, whether new, reconditioned or rebuilt.
Search by vehicle, engine code or part number...