AIRTEC Motorsport Toyota GR Yaris Front Cooling Guide - GR Yaris
Regular price
Sale price
£180.00
Unit price
per
Sale
Sold out
Price includes VAT
AIRTEC Motorsport Toyota GR Yaris Front Cooling Guide - Airtec Motorsport
Directs a flow of fresh air to help cool the gearbox and transfer box casings
Helps to reduce transmission running temperature
Made from lightweight aluminium
High-quality red powder coated finish
Attaches to the original undertray
As part of our expanding Yaris GR product range, AIRTEC Motorsport is proud to launch our front cooling guide upgrade suitable for track or fast road use.
The guide offers a simple solution to improving the transmission and transfer box's cooling ability, which helps to ensure rising temperatures don't cause any damage.
When the oil inside the gearbox and transfer box gets hot, its ability to lubricate and protect both the gears and LSD is reduced. This is more likely to occur during extended periods of hard use, such as on track, so it is beneficial to stabilise and reduce temperatures in order to limit premature wear.
The AIRTEC Motorsport cooling guide works by directing fast-flowing air passing underneath the car towards the gearbox and transfer box casings. By providing a sustained flow of fresh air to towards these items, their ability to withstand heat soak is increased, which therefore allows them to better control operating temperatures in comparison to standard.
Available in a high-quality and durable powder coated red finish, the guide fits to the original undertray and comes complete with all the correct fixtures and fittings, as well as detailed instructions.
PLEASE NOTE – THE UNDER TRAY IS NOT INCLUDED
You will need to cut the original under tray to fit this product 
AIRTEC Part No: ATMSYGR09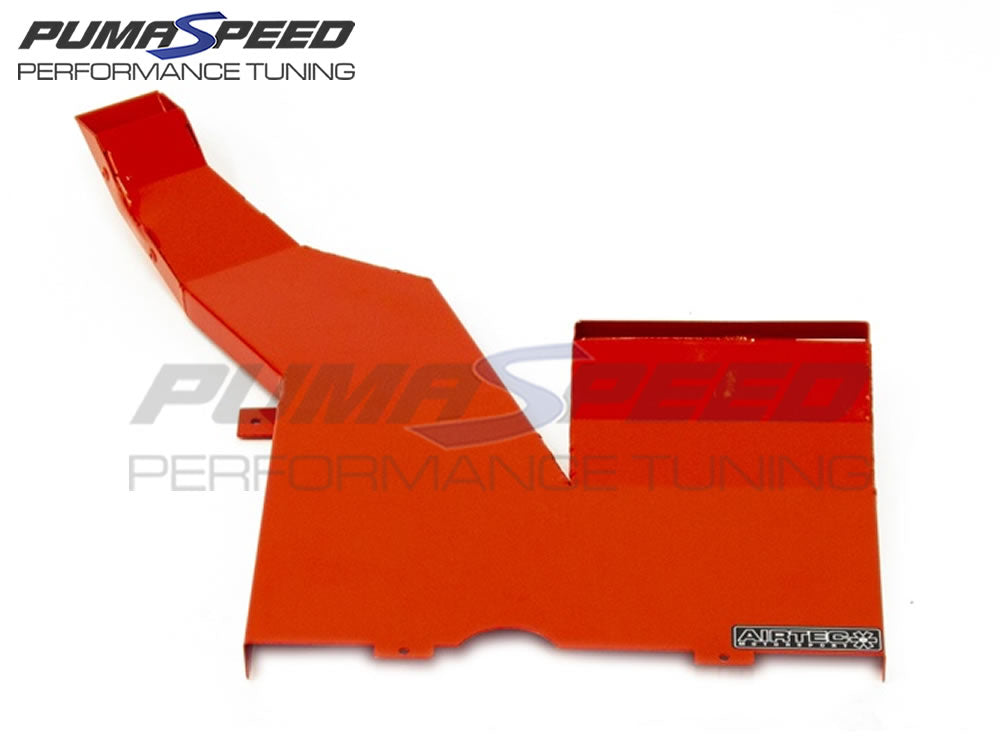 UK delivery

Standard delivery on parts to mainland UK is £4.95

Find out more

Performance that lasts

We use only the best quality parts, which will improve the longevity of your engine, whether new, reconditioned or rebuilt.
Search by vehicle, engine code or part number...